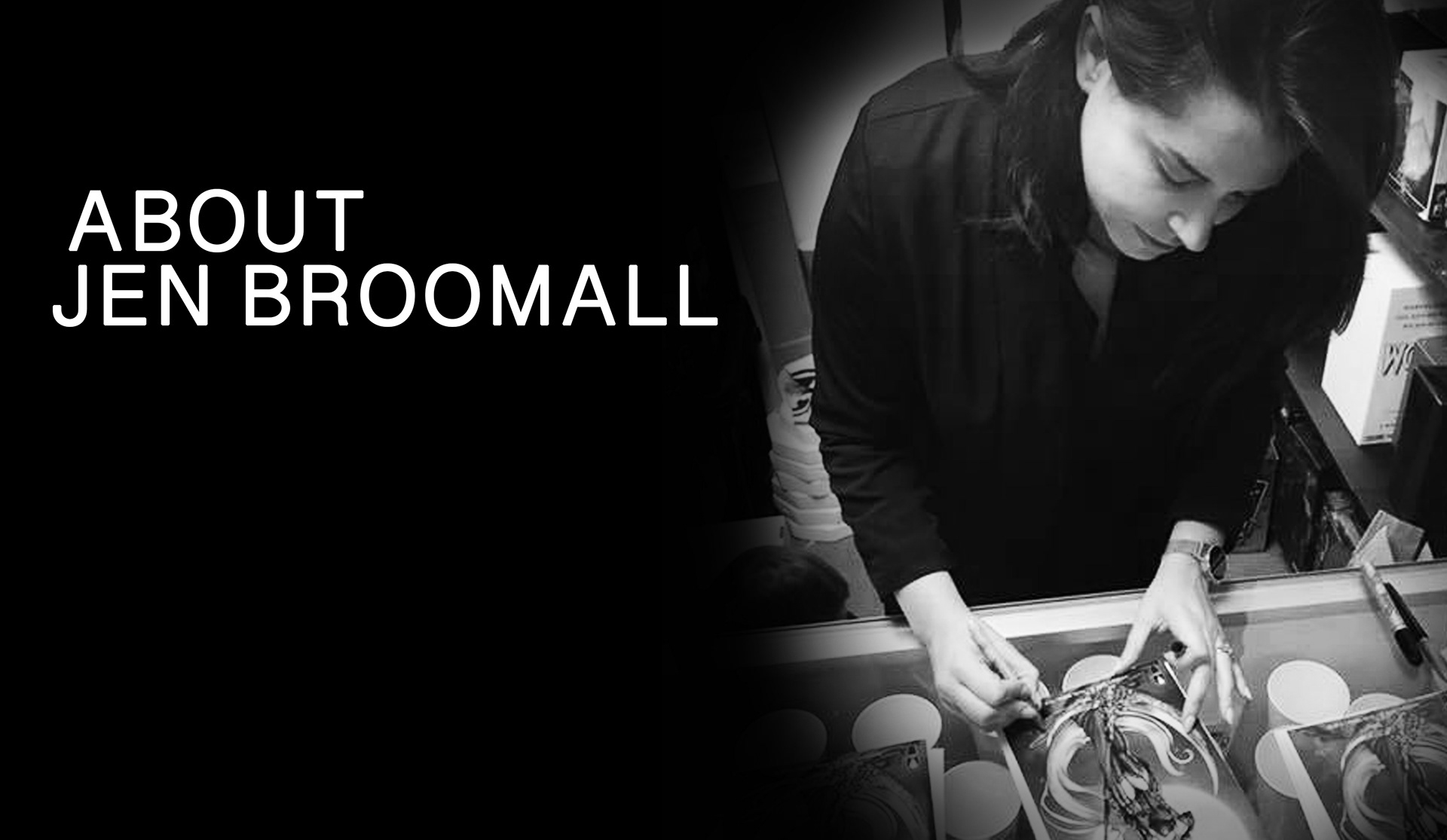 Jen Broomall is a self-taught artist, who over the last ten years has refined her skill-set, mastered her medium and developed a finessed style that sets her apart from the rest. 
Jen has worked as a Cover Illustrator for publishers such as Coffin Comics, Devil's Due, Zenescope, IDW, Valiant, Dynamite, Image and more. Currently she is a steady variant cover illustrator for Coffin Comics and all their titles: Lady Death, La Muerta and Hellwitch. She is also drawing store exclusive covers of Vampirella for Port City Comics till her heart's content. 
Jen is a traditional artist working in pencil and inks for cover work. She works with around four colorists closely who digitally color her work to make an incredible end product. When she does color her own work she uses primarily Copic markers and watercolors.  
Jen believes in the importance of nursing your passions, expressing yourself regardless of the outcome allowing yourself to become part of the creative process. She also believes in the importance of giving and the amount of impact our art can have on those around us.